#002 Jordan Jermaine, The Christopher
Jordan Jermaine performs and discusses activism and more. Also: The Christopher and Herm and Helmsley.
5 years ago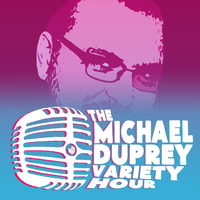 Detroit rapper Jordan Jermaine joins us for an in-studio performance and to talk about activism, the power of rap, and what he would get a forehead tattoo of, "Electronic Guru" The Christopher shares the tenants of his creed, and Herm and Helmsley share their two cents about the election!

Credits: Jordan Jermaine, Ray Duprey, Scott Icenogle

Attributions:
"Cruizin" by Jordan Jermaine
"Fallen Brothers" by Jordan Jermaine
"AIW" by Jordan Jermaine
http://www.freesound.org/people/rivernile7/sounds/234244/

Intro Theme:
"Somewhere In My Mind" by Apache Tomcat