#008 Ray Duprey, Jerry Seinfeld
Ray Duprey and Comedian Jerry Seinfeld (?) join Michael to discuss the New Years and more!
6 years ago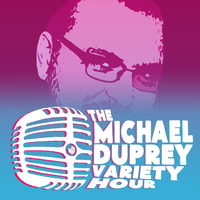 Michael and his brother Ray ring in the New Year, discussing Ray's extensive list of New Year's Resolutions, medical waste, and the co-ed night classes Ray teaches at a local high school. We also welcome on famous comedian Jerry Seinfeld to talk about his show "Comedians in Cars Getting Coffee", a 'Seinfeld' reunion, and Jerry tells some jokes!
Credits: Ray Duprey
Intro Theme:
"Somewhere In My Mind" by Apache Tomcat