#038 Barbara Harrison, Esther Roberts
Former Gym Teacher Barbara Harrison regails stories of her early years in the education field, and Geriatric Vampire Esther Roberts expresses regret over becoming a vampire late in life.
6 years ago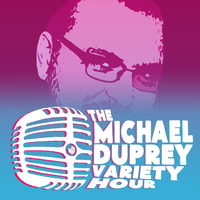 Former High School Gym Teacher Barbara "Barb" Harrison regails stories from her years as a gym teacher, including the adversity she faced as one of the country's first female gym teachers, and the difficulties of working at Crash Course High School. Later, Geriatric Vampire Esther Roberts reveals why it might not be a great idea to become a vampire later in life.
Credits: Caitlyn Shea, Laura Farms
Find MDVH on Facebook: https://www.facebook.com/michaeldupreyvh/
Twitter: https://twitter.com/MichaelDupreyVH
Attributions:
"Six Flags in F or G (Live)" by Surfer Blood
Intro Theme:
"Don't Weigh Me Down" by Broadcast 2000
Interlude Song:
"Jangus" by UncleBibby